Broken is the sixth novel in the Women of Otherworld series. 
Broken
Author
Kelley Armstrong
Cover artist
Dominic Harman
Country
Canada
Language
English
Series
Otherworld
Genre(s)
Fantasy, Romance, Adventure
Publisher
Bantam Spectra (US), Seal Books (Canada), Time Warner Orbit (UK)
Publication date
May 2006
Media type
Print (Paperback) and (e-book)
Pages
480pp
ISBN
ISBN 0-553-58818-4 (USA)
Followed by
No Humans Involved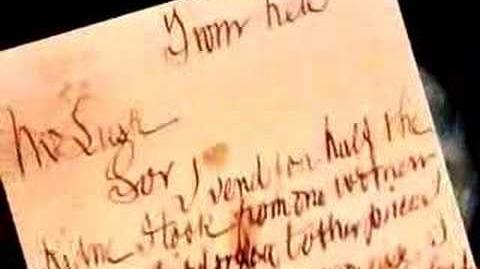 When half-demon Xavier Reese calls in the favour Elena owes him, it seems easy enough, steal Jack the Ripper's 'From Hell' letter away from a Toronto collector who had himself stolen it from the Ripper evidence boxes. But nothing in the supernatural world is ever as simple as it seems. Elena accidentally triggers a spell placed on the letter, and opens a dimensional portal into Victorian London, releasing zombies, disease, and maybe the notorious serial killer himself.
Characters
Edit
Otherworld Series
Novels
Bitten, Stolen, Dime Store Magic, Industrial Magic, Haunted, Broken, No Humans Involved, Personal Demon, Living With The Dead, Waking the Witch, Spell Bound
Novellas & Anthologies
Chaotic, Angelic, Counterfeit Magic, Forbidden, Hidden, Men of the Otherworld
Short Stories
V Plates, The List, Chivalrous, Lucifer's Daughter, Last Stand, Learning Curve, Life Sentence, Twilight, Zen and the Art of Vampirism, Paranormal Romance Blues, The Ungrateful Dead, Stalked, Rebirth, Infusion, Savage, Ascension, Demonology, Birthright, Beginnings, The Case of the Half-Demon Spy, Expectations, Truth and Consequences, Territorial, Ghosts, Escape, Wedding Bell Hell, Adventurer, Bargain, Framed
Ad blocker interference detected!
Wikia is a free-to-use site that makes money from advertising. We have a modified experience for viewers using ad blockers

Wikia is not accessible if you've made further modifications. Remove the custom ad blocker rule(s) and the page will load as expected.