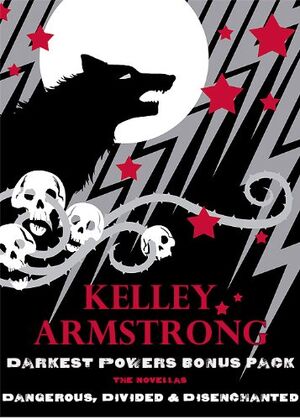 Contains three companion stories to the Darkest Powers trilogy.
Dangerous (prequel to The Summoning). The story of how Derek Souza and Simon Bae came to Lyle House, told from Derek's point-of-view
Divided (set between The Summoning and The Awakening). Derek and Simon's adventures while separated from Chloe Saunders and Rae in the factory. Also told from Derek's point of view.
Disenchanted (overlaps part of The Awakening). Simon and Tori continue their journey after Chloe and Derek are left at the truck stop. Told from Tori's point of view.
Ad blocker interference detected!
Wikia is a free-to-use site that makes money from advertising. We have a modified experience for viewers using ad blockers

Wikia is not accessible if you've made further modifications. Remove the custom ad blocker rule(s) and the page will load as expected.