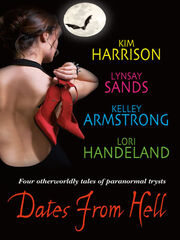 Is an Anthology of supernatural stories. The novel features four authors:
Kim Harrison
Lynsay Sands
Kelley Armstrong
Lori Handeland
The story written by Kelley Armstrong is called Chaotic, which is the story of how Hope Adams meets Karl Marsten.
Ad blocker interference detected!
Wikia is a free-to-use site that makes money from advertising. We have a modified experience for viewers using ad blockers

Wikia is not accessible if you've made further modifications. Remove the custom ad blocker rule(s) and the page will load as expected.