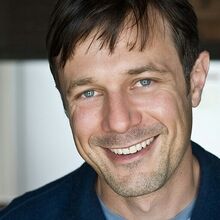 Pascal Langdale is an English actor, who has played supporting roles in a number of television dramas since 1999. Pascal Langdale also lent his voice and likeness to the critically acclaimed video game Heavy Rain, in which he played Ethan Mars. He studied at the Royal Academy of Dramatic Art for 3 years. He plays Karl in the series.
Ad blocker interference detected!
Wikia is a free-to-use site that makes money from advertising. We have a modified experience for viewers using ad blockers

Wikia is not accessible if you've made further modifications. Remove the custom ad blocker rule(s) and the page will load as expected.