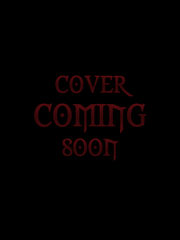 "New York Times bestselling authors Melissa Marr (Wicked Lovely) and Kelley Armstrong (The Summoning) will join forces to write the middle grade trilogy The Blackwell Pages for Little, Brown Books for Young Readers. The title was acquired by Megan Tingley, Senior Vice President and Publisher, with Kate Sullivan editing, and Marr's agent Merrilee Heifetz of Writers House made the deal for North American rights on behalf of Armstrong's agent Sarah Heller of the Helen Heller Agency. Both Armstrong and Marr have a strong young adult following and this will be the authors' first foray into middle grade fiction.The Blackwell Pages will tell the story of two 12-year-old boys and one girl, all distant descendants of the Norse gods, who must journey to prevent the impending Ragnarok (the apocalypse). The first book, Loki's Wolves, is slated for publication in Spring of 2013."
External Links
Edit
Ad blocker interference detected!
Wikia is a free-to-use site that makes money from advertising. We have a modified experience for viewers using ad blockers

Wikia is not accessible if you've made further modifications. Remove the custom ad blocker rule(s) and the page will load as expected.