Tess has always been tormented by waking visions that make her question her sanity. When the orphanage she lives in burns down, she decides to face her fears and find out once and for all what is wrong with her. She believes the truth must lie with her parents, and so, armed with only an address and phone number, Tess travels to a crumbling mansion in rural 1964 Quebec, where she discovers evidence of mistreatment of mental patients. She also makes an unlikely ally and gradually unearths her family's tragic history—and finally accepts the truth about her powers.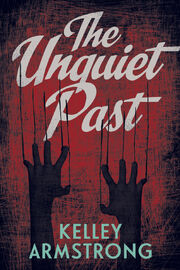 Ad blocker interference detected!
Wikia is a free-to-use site that makes money from advertising. We have a modified experience for viewers using ad blockers

Wikia is not accessible if you've made further modifications. Remove the custom ad blocker rule(s) and the page will load as expected.